I am 23 years old and I recently moved to Toronto Canada. I am living in a Friary with the Capuchins of Central Canada. I work at St. Francis Table as my ministry. St. Francis Table is a restaurant that caters to the less fortunate and homeless. There is a dollar donation that is given by the "customer" just so they feel like they are worth something by eating here instead of a run of the mill soup kitchen. We have volunteers that come in and serve the tables like waiters and waitresses. We serve about 300 meals a day, maybe more. I live in a run down part of Toronto called Parkdale. It is very interesting the mix of people that you see in this area, from homless to beatnik to yuppie, living in harmony with eachother as best as possible. Next year I will continue my formation in New York City. I can't say much about it since it isn't mentioned much by my formator!
PAX
I am into just about anything!
Snowboarding, Reading, Writing, Praying!! My life centers around the Catholic Church where Christ becomes so real to the World. I love going for walks, rollerblading, listening to music.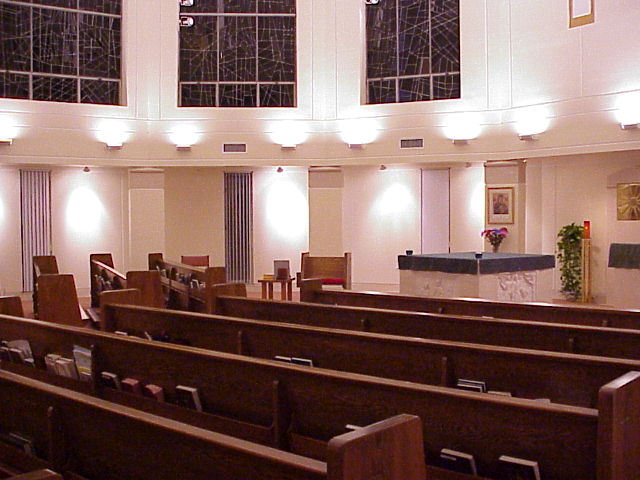 Above is a picture of the chapel at St. Alphonsus Formation Residence where I studied to become a Redemptorist Priest. Of course I am no longer there.I work for Sears Canada. I measure inseams and such. I really like this job as I have always been into fashion, especially suits and shirts and ties and such! I just keep reminding myself of the future, and my goals for it.